INVENTED LANGUAGES & MUSICAL TONGUES: JAAP BLONK AND KOICHI MAKIGAMI @ SuperDeluxe
by Taylor Mignon
In the fall of 2013, I had the pleasure of attending a gig of Third Person at Lady Jane in Shimokitazawa. Third Person is comprised of the duo Kazutoki Umezu, Samm Bennett & a guest who constantly rotates. The guest at that time was Koichi Makigami, the vocalist for Hikashu. At Lady Jane, Makigami improvised while vocalizing a spontaneous new language combined with other nonverbal utterances and creating sounds off the cuff with whatever items were nearby at hand, including a mouth harp. Yet his manner of tone and inflection ironically implied meaning and feeling. At times, I imagined the euphemistic rhetoric of a politician in his intense barrage of utterances, sometimes quiet and sometimes louder, but always impassioned. Mr. Bennett later recommended I listen to Jaap Blonk.
Until that time, I hadn't yet experienced or heard much Sound Poetry. The sound poem, at least in its modern (anti-) artistic sense, originated in the Dada movement, specifically in Kurt Schwitter's work Ursonate. Blonk's memorized interpretation of Ursonate, on Youtube, is incredibly fluent and vocally musical. You can find two versions of Arsenate at this link, one with real time typography of Kurt Schwitter's text. http://www.jaapblonk.com/Pages/ursonate.htm
Dadaists rebelled against the senseless millions of deaths expended during World War One. Though today we still commend ourselves for our capacity for thought, it seems that mindless consumerism, social networks with its memes, a fake populism and mass conformity triumphs. The need for artists to rally against the status quo is as strong as ever. We require art that reaches us deeply, not just intellectually–call it the unconscious.
Upcoming at SuperDeluxe is a rare chance to see Makigami's Dutch counterpart, Jaap Blonk, who will be giving a solo performance and improvisation with Makigami and Jim O'Rourke, an experimental and improvisational musician from Chicago. Here are both sound poets (and friends) represented in Quiet Neighbors Moaning. http://youtu.be/9gLU4OL7SAc This is sure to be one ruckus of a show, vocally dynamic, anti-rational, yet not meaningless, a tongue-in-out-around-under-over the cheek, inspirational vocal, guttural fireworks display, yet not without subtlety. Bring your open heart, leave your hat and get ready to have your mind blown with a laugh.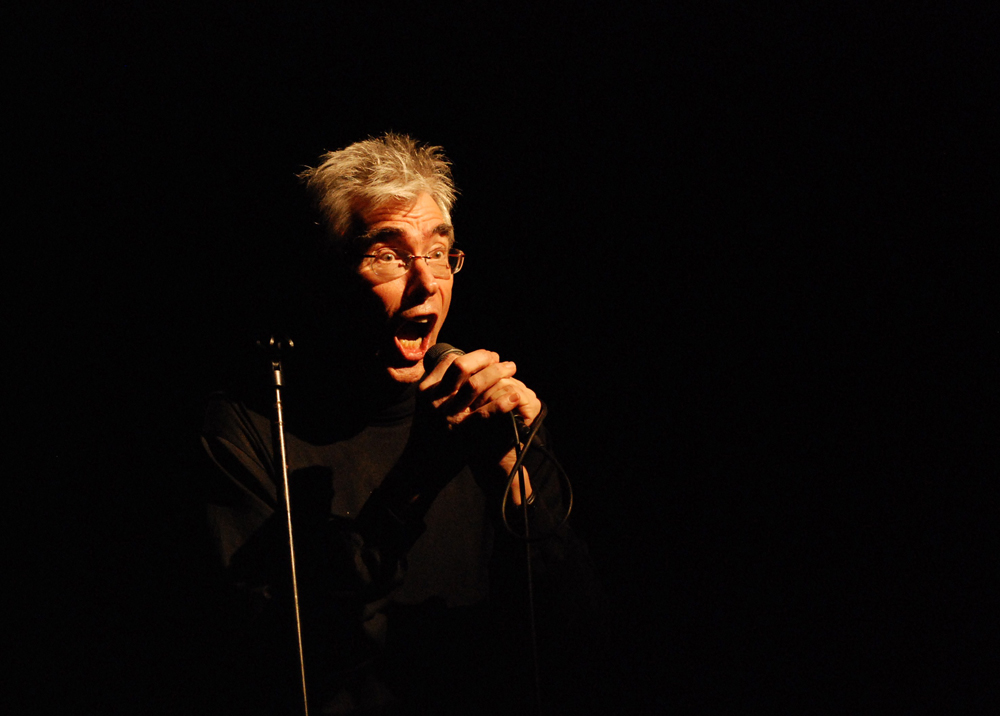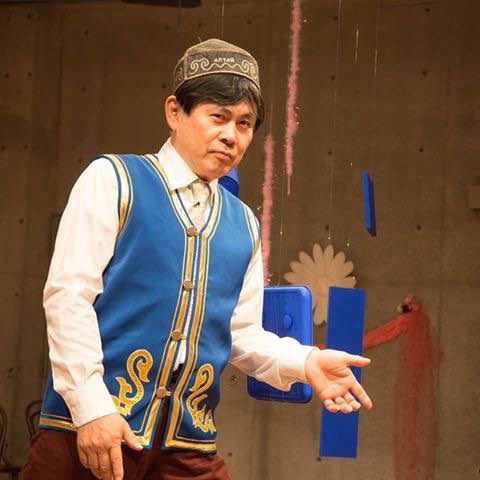 Tour Scedule June


Thursday, 11 at 4:30 pm
Musashino Art University, Tokyo, Japan Lecture



Friday, 12 at 7:00 pm
SuperDeLuxe, Tokyo, Japan
Solo Performance and Improv with Koichi Makigami and Jim O'Rourke


Sunday, 14 at 7:00 pm
Nanya, Nagoya, Japan
Solo Performance and Improv with Local Musicians



Tuesday, 16 at 10:40 am
Ritsumeikan University, Kyoto, Japan Lecture / Workshop



Wednesday, 17
University of Health and Sport Sciences, Osaka, Japan Workshop



Thursday, 18 at 7:30 pm
Guggenheim House, Kobe, Japan
Solo Performance
Also Featured: Aoki Shiori & Inada Makoto; Haco & Morimoto Ali



Friday, 19 at 7:30 pm
Urban Guild, Kyoto, Japan
Solo Performance
Also Featured: Kohei Suzui, Rico Murakami, Haruka Mitani and Michael Lyons



Sunday, 21 at 5:00 pm
MIIT House, Osaka, Japan
Solo Performance and Improv with Samuel Ekkehardt Dunscombe and Jerry Gordon


Tuesday, 23 at 2:40 pm
Art Media Center, Tokyo University of the Arts, Japan Lecture / Workshop


Wednesday, 24 at 7:00 pm
iCLA, Kofu, Japan Lecture



Thursday, 25 at 7:30 pm
AtHall, Oita, Japan
Solo Performance and Improv with Local Musicians



Friday, 26 at 7:00 pm
IAF Shop, Fukuoka, Japan
Solo Performance
Also Featured: TOMI and Shayne Bowden


Saturday, 27 at 7:00 pm
Retroft Museo, Kagoshima, Japan
Solo Performance and Improv with Mitsuaki Matsumoto


Sunday, 28 at 7:00 pm
Higashi-Kumin-Bunka Center, Hiroshima, Japan
Solo Performance
Also Featured: Toshikazu Marumachi, Bunpei Kunimoto, Kazuya Katoh, Tamaho Miyake and
Daisuke Terauchi