Fukushima Revisited
by Ry Beville (8/25/2013)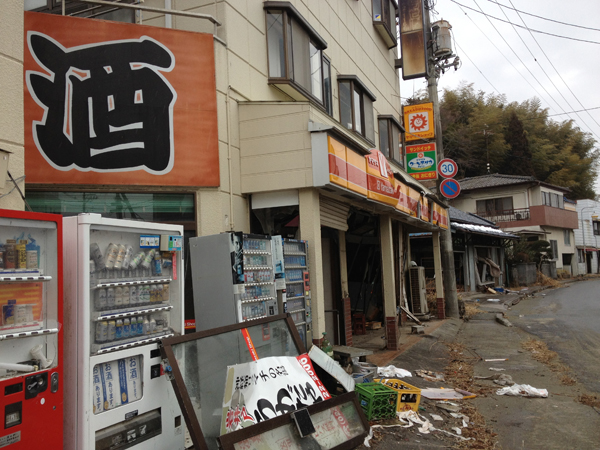 Problems at Fukushima's Daichi nuclear power plant continue to plague TEPCO and the government—and, most tragically, residents of the region. Revelations this past week that very dangerous radioactive material has been leaking from storage tanks could easily mean that those residents have yet more hardship to endure. But how hard? How long?
I recently returned from a three-day trip to Fukushima where I was interpreting for a news team dispatched there to canvas public reaction to the recent news and report on the situation. As has usually been my experience as a fixer for TV news teams, they can only cover a small sample of the overall narrative, and usually choose to select that most likely to elicit viewer response and emotion. Many may cry that this is distortion. I don't care to enter that argument here, but rather would like to share some of what doesn't get covered. And that paints a somewhat more positive picture of Fukushima, even if its future is indeed in question.
I recommended that we base ourselves in Iwaki, a fairly large industrial city with a Nissan factory, an Asahi Beer factory, and slightly less than 350,000 people—a number that has been steadily declining since before the March 11th, 2011 disaster. Iwaki is the major city closest to the exclusion zone surrounding Fukushima's failed reactors, just a few dozen kilometers south of the police cordons that block all but authorized workers into the area. Iwaki's city limits, in fact, are just a short drive from the edge of what used to be the 20km exclusion zone. The borders of what authorities deem safe has since been redrawn to reflect the actual dispersion of radioactive materials, which did not settle in perfect concentric circles around the plant, but tended to blow northwest, as seen in this newer map.
I had previously entered the exclusion zone, specifically the towns of Naraha and Tomioka, around the one-year anniversary of the disaster (under legal authority). I had the chance this time to revisit all those neighborhoods to see if there was any change, and what I saw was startling.
In Naraha, where resettlement restrictions have been lifted, some essential businesses had returned, including gas stations and even a liquor store. There were other signs of life, of course, but none more visible than the thousands of workers dispatched there to clean up neighborhoods and individual residences of overgrown brush and other debris. They were there primarily to make the town habitable again, not engage in decontamination efforts. Radiation levels there, in fact, generally measure about the same as Fukushima City, which is much farther inland and, by all expert accounts, safe to live in. It even appeared that they were making preparations to reopen the train line there.

>>
Page: 1 | 2 | 3 | 4