Fukushima Revisited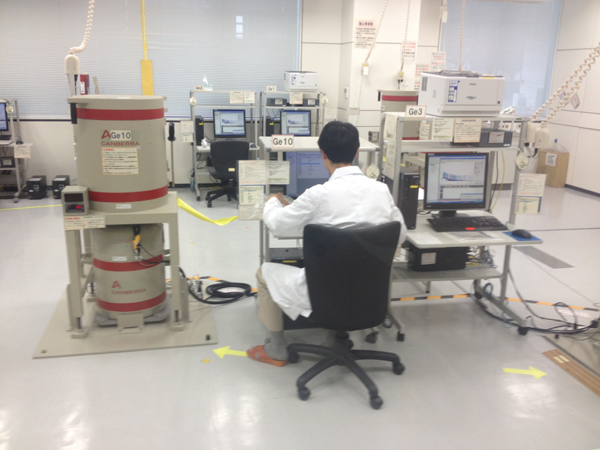 Still, Takechi insisted that in most cases levels were very, very low and the readings were additionally published in newspapers—so low, in fact, as to pass standards prior to the disaster. But again, this is "most cases." He admitted that some kinoko (mushrooms) from the mountains had been above safe limits last year. More to the point, he noted that some samples of certain species of fish, in particular bottom dwellers, showed readings above the safety limits. Scientists seem to agree that this is the result of radioactive groundwater seeping into the ocean, which does not pose an immediate threat to human health. But will this change given the news of more radioactive material leaking from storage tanks? If that material reaches groundwater that seeps into the ocean, causing levels to rise, it could reverse Takechi's claims of a trend of gradually diminishing readings in fish that was making some fishermen in Iwaki hopeful. That hope has been shattered.
Additionally, there are reports that raise questions about these claims. National Geographic published an article on August 21st that quotes senior scientist Ken Buesseler of the Woods Hole Oceanographic Institution in Massachusetts. He expressed concerns about Strontium-90, which might have contaminated the groundwater. That substance, he notes, carries even higher risk than cesium isotopes because fish (and additionally humans) absorb it into their bones.
Local fish, then, is not exactly on everybody's table. The government has sensibly restricted industrial fishing, and if anyone is eating anything caught along the coast, it is individual fishermen who just don't care. Local agriculture has more of a chance of regaining consumer trust. I felt comfortable enough eating some of the great grilled skewers of certain local products at Kookai. And as several doctors have told me during my interpreting work, they are much more concerned about the deleterious effects of stress, tobacco, alcohol, overeating and lack of exercise, than they are of radiation.
Then, of course, many are raising the alarm of thyroid cancer in children in Fukushima. This seems to be receiving a lot sensationalist attention, rather than calm, factual analysis. One online petition that has received over 15,000 signatures claims that "since the Fukushima nuclear disaster, the rate of thyroid cancer for children in Japan has increased by 75 times." It demands comprehensive screening for children (which, to my knowledge, did in fact take place across the prefecture). Asahi Newspaper, meanwhile, reported this past week that six children in Fukushima have been diagnosed with thyroid cancer since June, making a total of 44 suspected cases out of 193,000 children screened. Are supposedly higher rates merely a consequence of significantly more robust screening? A Fukushima government official claims that the abnormalities likely developed before the disaster and that there is no link. A 2012 United Nations' report backs up that claim, as does a report by Sakai Kazuo of Japan's National Institute of Radiological Sciences (whom, I should note, is a Japanese government supported researcher). Precedent—in this case Chernobyl—indicates that we won't know the truth for four to five years after the disaster. But who is going to trust a government official's word, especially after so much previous dissembling? Or a government-sponsored researcher? A few months ago, I decided to ask one of the world's foremost experts for his opinion of the situation.

<< | >>
Page: 1 | 2 | 3 | 4