---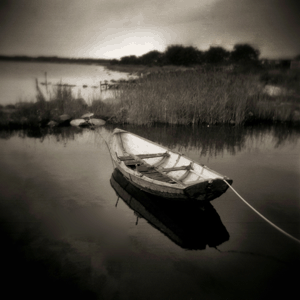 舟のうえに生涯を浮かべ
馬の口をとらへて
老いを迎ふるものは、
日々、旅にして、旅を栖とす。

life set adrift on a boat,
taking a horse by the bit
and welcoming old age–
every day is a journey,
and the journey itself, home.
松尾芭蕉 Matsuo Bashō (1644 – 1694)
「おくのほそ道」 Narrow Road to the Deep North
translation: Ry Beville
photo: Oshima "Tommy" Toshihiro
Oshima's work is currently on display in Santiago, Chile, under the curation of Citypulse Magazine. He is also participating in a joint Korea-Japan exhibition with 24 others. Their work will be on display in Japan in December, at Nagune (www.nagune.jp). Also beginning in December, his work will be on permanent display at the Red Bird Gallery in Amsterdam (www.theredbirdgallery.com).